Wayanad is a famous hill resort in North Kerala. Wayanad is not a single city or town. It applies to the name of a district. There are many famous travel spots in Wayanad. Wayanad is known for its Spices, Climate, peaceful vacations,Waterfalls and Wildlife .
As born in Wayanad, I discovered most of all attractions in my journey of my life. Still I think more things are missing or to have a re visit. This list is hot spots inside our District.
This is the list of places to visit for an average Man. I have given my ratings according to my observations and importance.
FAQs
CURRENT ROAD CONDITION - BANGLORE TO WAYANAD?
We are planning to Wayanad for 2 days on May 1st and 2nd.
1. Is this the right time to visit it?
2.We will be leaving to Wayanad from Banglore in our own vehicle. How about the road conditions? Which route will be the better one?
3.Any precautionary measures to be taken ??
4.Are there any places that we could visit on the way?
There is no bad time to visit Wayanad. If you love greenery and lush vegetation visit in between May to December. Monsoon itself gives an enjoyable stay and rain tourism is promoted from June 1 to Sep 30. June is very good where other parts of country is burned with heat, Wayanad offers cool rain and mist. but Wild life sightings may reduced because all the animals have gone inside park as they get enough food and water.
December has and January are coolest nights and warm days with full swings in tourist activities.
February and march is little hotter compared to other districts in Kerala, but still less than 3-4 degrees. Chance of wildlife sightings are in its peak. family goers can avoid this months as numerous school and college children flows to tourist spots as a part of their excursion programs, making overcrowded weekends. But still if you choose a resort or home stay, this months are awesome.
April is little hot, and expect sudden rain in the late afternoon.
May is refreshed with early rain, fantastic beauty of rejuvenated earth and climate. calm environments.
To summerise:
Summer lasts from from mid-February to mid-May. The tropical sun is really hot and temperatures can go up to 35°C in the afternoons.
The monsoon is in place from mid-May until early September. The North-East Monsoon winds bring heavy showers.
Mid-October to early February can be termed a mild winter in the hilly areas, which can get cool and misty. The weather, however, remains hot and tropical on lower ground. Heavy rains occur from the last week of September until until early November, due to the retreat of the South-East monsoon.
When in Wayanad, carry an umbrella no matter what time of the year it is. You can be caught in a sudden shower in summer, or can be used for sun. Beware the Kerala sun coupled with high rate of humidity can be unforgiving in the summer months.
The temperature averages around:
22°C - 34°C daytime, 22°C - 26°C at night in summer seasons of March, April
20°C - 28°C daytime, 18°C - 25°C at night for the rest of the year
Temperatures may drop down to 10°C or sometimes even little below during Winter seasons (November, December) in Hilly areas of Western ghats, especially at popular hill-stations, which results a misty days and freezing nights coupled with light cold showers.
The best road is from Bangalore is Mysore- Gundulpet-Kalpetta NH212. The Highway will close at 9.pm to 6.am,
plan your journey
according to that .
The only route open 24 hrs is through Mysore-Thithimathi- Kutta-Tholpetty -Mananthavady.
Best road I felt is Mysore-HD Kote Handpost-Kabini- Bavali- Mananthavady. Excellent tarmac, beautiful sights and full of wildlife. Mysore-Hunsur- Nagarhole- Kutta has same story. Beware,Both roads are closed in between 6 pm to 6 am.
If you own a car, better to enter from one of the road and exit via any of the other, thus Wayanad can be covered in a round trip. Kilometers are almost same,and worth for the sights.
Lakkidi/View Point ;
Visited several times. Score: 8/10
Lakkidi is located at the crest of Thamarassery Ghat Pass, which features over 9 hairpin curves that start at Adivaram (downhill). This town is situated at a height of about 2,296 feet above the main sea level.
NO admission fee..Recently there is a parking ban in the ghat road. So you can park the car at a parking area just before the ghat starts. Walk on the road and enjoy the beauty of the entire valley with fresh air and mist.Really you can touch the clouds when it bombard with Wayanadan hills. The air is so pure and healthy and cold and rejuvenate your lungs.The entire Calicut District is visible and you can trace about the major roads and towns by the help of street lights after dusk. You can spend long hours as nobody will disturb you there, A better idea is have a little walk downhill if your driver can pick from there. The area is totally safe from wild animals except from monkeys. Do not feed monkeys and it is not advisable to go very close to monkeys for selfies. The Alpha male which is the group leader may get irritated if you try to feed some little ones.Even after dusk the roads are full in activities. A 24 hr shadow police checkpoint is functioning there and its safe to have a walk along the road. Do not tempted with the gooseberry pickles and some snacks items from local make shift vendors as it may contain repeated use of acids and preservatives.
AT DUSK.
On rainy times(June July august and October) you will be completely covered by a cloud as in an aero plane, and visibility is reduced. You cant get the scenery, but this t feeling is amazing and think you are lucky as you are literally inside a cloud. Use blinkers and switch on the fog lamps.
As a responsible tourist , please discourage the makeshift shoppers, as it make the scene more polluted.
It is further 5 km away from the nearby town of Vythiri that has steep mountains and dense forests. Lakkidi View Point offers beautiful views of the cliffs and valleys surrounding the region.
There are many expensive hill resorts at Lakkidi that provide accommodation near tea and coffee plantations. Lakkidi is also famous for the Chain Tree, which is a large chain bound ficus tree situated near the destination.
If your children and grand children want to see this little creatures please dont give them food. They can search their food in jungle.
U can find numerous ice scream vendors all along the way. Please do not endanger their life and your kids health by giving them fast food and ice cream,
Visiting time: 24 hrs
Best Season: Almost all, greenery is its peak on May to November.
Road Condition: Excellent.
Chembra Peak ;
Not
Visited . Score: 7/10
A perfect place to trek that will take you to the tallest of the Wayanad hills and is at a height of nearly 6,900 feet.
The Chembra Peak trek is a popular choice among amateurs, while trekking in Wayanad, as it is considerably well known and safe as the district forest office keeps a close watch with their guides. They also offer trekking equipments on rent for tourists.
The trek to the Chembra peak is a straight route through green meadows. The initial phase might take you by surprise as the slopes from the foot are surprisingly steep. It takes some time for a trekker to adjust to the terrain but once he does, the rest is cakewalk.
The lush green slopes of the Chembra hill are rich in flora and fauna. Blessed with natural beauty, a trek along the slopes of this hill will provide you an opportunity to witness unprecedented natural beauty.
The trek uphill requires a trekker to cross seven hills before reaching the Chembra peak. It takes a maximum of three hours for even a leisurely paced trekker to reach the peak. The Chembra peak has many wonders hidden in it such as the heart shaped lake called Hridaya Saras where overnight camping options are possible at the peak.
The trek and peak are beautiful, mostly because the area is (almost) plastic-free and the entrance fee is quite high (Rs. 750 for a maximum group size of 10, with a daily limit of 200 visitors; start early in peak tourist season). The forest officials and forest protection group members ensure your climb is risk-free and educating. The views during the climb are great and the heart-shaped lake up top is a thing to behold and cherish.
I would suggest , go by bike Bike can go upto first view point.
You have to trek in 4 hrs , its a rule. Guides will be there in full trek at every point.They won't allow you to stop at one place for more time. Even at top also , You can spend around 45 mins, because reaching till pick takes 1.5 hr.
Keep some snacks and 1L water per person, there is no way you can get water from the top. Have the snacks at the top, keep the plastic wastes with you, you can dispose at the base camp.
Best Season: July to January. Recently entry is regulated by authorities, check for closure during summer to prevent Forest fire. Months of February ,March, April, May : Beware of Closure.
Chembra Peak is one of the tallest mountain peaks in the district of Wayanad, which is 2,100 metres above the main sea level. Trekking and mountain climbing are popular activities here. Temporary camps have been set up on the top of this peak for providing accommodation to mountain climbers. This peak lies 14 km west of Kalpetta town and is also located close to Meppadi town. Buses ply from the bus stand at Kalpetta to Meppadi often. Get off at Meppad mosque and take an auto to reach the base of the trek. The distance to the base is about 7kms and the autos can charge you upto Rs.100 for the distance. A small road takes you through Fathima estates..
The District Tourism Promotion Council (DTPC) offers sleeping bags, canvas, log huts, guides and trekking equipment. From the top of the peak, trekkers can see the entire Wayanad District. Prior permission is required from the Forest Range Officer at Meppadi for trekking at Chembra Peak.
Pallikkunnu Church;
Visited two times. Score: 6/10
It is a prominent religious centre situated north of Wayanad. It is a Latin Catholic Church which is called Our Lady of Lourdes and was constructed by a French priest, Fr. Jefreno, in 1908. This church is situated at Meenangadi which is around 14 km from Kalpetta. An annual festival in the month of February is organised at this church that attracts several travellers coming to Wayanad.
Puliyarmala Jain Temple ;
Visited one time. Score: 5/10
The Puliyarmala Jain Temple is situated in Kalpetta and is dedicated to Ananthanatha Swami. This temple is just 6 km away from the main town of Kalpetta and is popularly known as Tipu Fort. It was the same place where Tipu Sultan used to store ammunition. This temple was shifted from Kalpetta to Puliyarmala in 1931 by Mandappa Gowder.
The temple architecture is influenced by the traditional Dravidian style with beautiful carvings on the entrance doors. It is mainly a 13th century temple that features a raised platform made of granite and carved square pillars that hold the stone slab roof.
Banasura dam :
Score: 7/10
Banasura Sagar Dam is situated 15 km north west of Kalpetta. It is the second largest earth dam in Asia and the largest in India. The dam has been constructed on Banasura Lake, situated amidst the Banasura Hills. It is believed that these hills were named after the demon king Banasura, who was the son of king Mahabali.
It is a popular picnic spot which offers boating and other recreational activities. The dam was built using big stones and boulders. This dam site is also considered to be an ideal trekking point. Tourists can visit this dam during the monsoon season, when small islands can be seen in the dam reservoir.
It was constructed under the Indian Banasura Sagar Project that was started with an aim of supporting the Kakkayam Hydro Electric Power Project. This project also aimed at contributing to the drinking water and irrigation requirements of the locals during the hot summer season.
Soochipara Falls :
Not Visited . Score: 5/10
The Soochipara Waterfalls, famously called Sentinel Rock Waterfalls, is located near the town of Meppadi. Surrounded by huge hills and dense forests, it falls from a height of 100 feet to 300 feet. There is a pool below this waterfall, which is suitable for bathing, river rafting and swimming.
There are few tree top huts located near the Western Ghats Valley, adding to the beauty of this waterfall. Soochipara Waterfalls is situated at a distance of 22 km from Kalpetta and is known for rock climbing and nature walks. Nature walks are the best way to explore the destination and see deer and other wild animals near the waterfalls.
It takes 30 minutes by taxi to reach the falls from Meppadi, which has beautiful tea plantations and dense forests.
Edakkal Caves :

Visited two times

. Score: 8/10
The Edakkal Caves feature a crevice of around 96 feet in length, 30 feet in depth and 22 feet in width. There is a fissure at this site that was created due to splitting of a rock. This fissure and rock walls feature carvings of animal and human figures of the pre-historic period.
The caves are located around 25 km from Kalpetta and about 3 km from Ambalavayal. The trekking trail to these ancient caves from Edakkal extends around 1 km. These caves can be best visited in the morning and can be easily reached from Sulthan Bathery, which is around 16 km away.
Trekking is possible through Ambukuthi Hills to travel to these Edakkal Caves. The trekking route is covered with coffee plantations and takes around 45 minutes to climb up the hills. There is a ticket office situated on the hill top from where travellers can buy entry tickets. An iron gate at the entrance leads inside these caves, which take tourists to the pre-historic period.
There is a telescope near these caves that are used for seeing the surrounding valley. The Edakkal Caves were discovered in 1895 by the Superintendent of Police of Malabar District, Fred Fawcett, when he was going on a hunting trip.
These caves also comprise three different sets of petroglyphs that are more than 7,000 years old. It is the sole place where tourists can see Stone Age carvings in South Asia, with few of them belonging to the Mesolithic and Neolithic Age. Recent findings state that these caves were once related to the Indus Valley Civilisation, where tourists can see around 400 signs, including 'a man with a jar cup'.
Timing: Morning 8 am till 5 pm
Wayanad Wildlife Sanctuary :
Visited two times,
Score: 8/10
The Wayanad Wildlife Sanctuary, Spread in a vast area along the borders of Both Taminadu and KArnataka state from south to north wayanad. Muthanga and Tholpetty, are the accessible points to this sanctuary to public. Both are tiny villages along with Major roads connecting Karnataka state. Muthanga is located at around 16 km on NH 212 from Sulthan Bathery, while Tholpetty is situated north of Wayanad, near Thirunelli along Mananthavady to Coorg road. It is the second largest wildlife sanctuary in the state which covers an extensive area of about 344.44 sq km and is close to the Bandipur Tiger Reserve in the state of Karnataka.
Established in 1973, this sanctuary was previously a place of shelter for Pazhassi Raja at the time of rebellion against the British rule. It was also brought under Project Elephant in 1991-1992. There are various mountain peaks inside this wildlife sanctuary, out of which the main is the Karottimala. This peak is situated at a height of around 3,800 feet above the main sea level.
The other important mountain peaks inside the sanctuary have altitudes ranging between 2,100 feet and 2,600 feet. This sanctuary receives heavy rainfall from the last week of May till September. Around 1/3rd of the entire sanctuary is covered with trees, like eucalyptus, silver oak, rosewood and teak.
It is also home to wide range of shrubs such as Randia uliginosa, Helicteres isora and herbs including Sida cordifolia, Rauvolfia and Ageratum conyzoides. The sanctuary is inhabited by different animal species, such as elephants, deer, big cats, monkeys, sambar, Malabar squirrel, panther, langurs, bonnet macaques, bison and bear, among others.
Prior permission is required from the forest authorities for visiting this sanctuary, as the entire outer zone is a restricted area. The inner zone entry is mainly allowed to wardens and researchers, which is around 25 km wide.
The sanctuary is best visited between June and October, during the monsoon season. But the dry season also hold its charm by sighting wild animals is more common..
Note:
Timing: 7:00 am - 8:30 am
Muthanga Wildlife Sanctuary :
Visited two times,
Score: 8/10
Muthanga Wildlife Sanctuary, also known as the Wayanad Sanctuary, is located in Wayanad, Kerala and is on the way from Mysore to Sulthan Bathery. so you can easlily plan your journey as a pit stop en route to the other destinations. There is no hotels or accommodation available. Beware that night travelling is banned in this road and the road opens only at 6 am and closes at 9 pm. The Sanctuary is spread over an area of around 344 square kilometres and one can find animals like sloth bears, sambhar, elephants, monkeys, tigers, reptiles, deer, panthers, etc. There are many species of rare birds in this sanctuary as well.
The Muthanga Wildlife Sanctuary is most famous for its project elephant site, where herds of elephants are seen roaming freely, frolicking in the mud and the water near the water holes.
Various species of deer, monkeys, birds etc also inhabit this spce. The trees and plants in the sanctuary are typical of the South Indian moist deciduous forests and West Coast semi-evergreen forests. An ideal destination to watch herds of wild elephants, the Muthanga Wildlife Sanctuary is contiguous with the protected area network of the Nagarhole National Park and the Bandipur Tiger Reserve in the neighbouring State of Karnataka and Mudumalai of Tamilnadu. The sanctuary is also a part of the Nilgiri Biosphere Reserve. The Western Ghats, Nilgiri Sub-Cluster (6,000 km square), including all of the sanctuary, is under consideration by the UNESCO World Heritage Committee for selection as a World Heritage Site.
Spread over a vast area, Muthanga is a part of the Nilgiri Biosphere region. The vegetation is predominently moist deciduous forest with smaller streches of swamp, teak forests, bamboo and tall grass. amidst such fertile and varied flora, this region hosts several rare herbs and medicinal plants. With numerous watering holes, Muthanga has a large population of pachyderms, and has been declared a project elephant site. Other animal species include Leopards, Gaur, Sambar, Cheeta, Barking deer, Hanuman Lengur and Slender loris. the reserve is also home to a small population of tigers. In addition there is also profusion of birds, butterflies and insects.
The best months to visit the Muthanga Wildlife Sanctuary are the months of June to October. An ideal destination for those looking out for some adventure as well as nature enthusiasts!
Distance: Kalpetta: 42kms. Sulthan Bathery:17km. Mananthavady:59kms.
Open: for safari through the santuary 0700 – 1000, 1500 – 1730.
Contact: Wildlife warden (04936) 271010 Bathery
Entry fee for adult is Rs 10 and for child is Rs 5
Charge for still camera is Rs 50 and video camera is RS 150
The entrance to Muthaga is 15 km from Sulthan Bathery towards Mysore
Note: No prior permission is required to visit the park, but inpeak season, entry is limited to a number of vehicles only .
Tip: you can use your own four wheeler or SUV inside the park with a forest guide.Guide charge RS 100Jeep entry charge Rs 50. Or if you have small car, You can hire a jeep from Muthanga for Rs 300
Tholpetty Wildlife Sanctuary:
Visited two times. Score: 7/10
Set off on a wildlife safari in the untamed land of Tholpetty Sanctuary, also known as Wayanad Wildlife Sanctuary. Lolling in the Western Ghat region of Kerala, it is spread over an area of nearly 345 sq km and has a variety of exotic flora and fauna.
There are two timings for entry, from 7am to 9am or 3pm to 5pm. At this sanctuary you may spot a number of animals such as Gaur, Dholes, Cheetal and Jackals, to name a few. If you are lucky, you may also spot the Bengal Tiger.
The flora particularly consists of deciduous forests mostly found near the western coast. The plantations of coffee and tea are also present, which fills the sanctuary with their aroma. The best time to visit this beautiful place is during the month of October till the end of the month of May.
Tholpetty Wildlife Sanctuary is one of the famous wildlife reserves in the district of Wayanad. Auctually its a part of Wayanad wildlife sanctury,but falls in Mananthavady division It is famous for its night camping(with special permission) and a watchtower, which is located above a lake. This lake is also the main source of water for the wild animals inhabiting the sanctuary. The sanctuary is part of the Wayanad Wildlife Sanctuary and is situated about 15 km north of Mananthavady.
It is well-connected with Nagarhole in the state of Karnataka by road. This sanctuary is home to numerous animal species like jungle cat, bison, tiger, etc. There are more than 900 elephants in this wildlife sanctuary, which is considered to be the same place where Pazhassi Raja fought the British. The ideal time for visiting this sanctuary is between September and May.
Tholpetty: Situated along northern ridge of Wayanad(bordering coorg district of Karnataka) Tholpetty is much similar to Muthanga in terms of flora and fauna. The best season to visit both sanctuaries is between Nov and May.
Distance: Kalpetta: 59kms. Sulthan Bathery:66km Mananthavady:24kms
Contact: Asst. Wildlife Warden, Tholpetty. (04935) 250853
Admission Fees: INR10 (Indian)
INR50 – INR150 (Vehicle entry)
Entry fee is Rs 50 per vehicle
Camera Rs 50, Video camera Rs 150, Guide fee Rs 100Timings
7 am to 9 am and 3 pm to 5 pm.
Our Tip: you can use your own four wheeler or SUV inside the park with a forest guide.Guide charge RS 100.Jeep/suv entry charge Rs 50. Or if you have small car which is not allowed to enter the sanctuary, You can still hire a jeep from Muthanga for Rs 300
If you are not interested in safari still it will be worth to travel along this road from kattikkulam to Tholpetty- Kutta,on a firs class road for sighting of animals. You can travel to Nagerhole National park which is very near and have more options for safari.
Note: that in some weeks of the year,in March and April, the sanctuary may closed for tourists in fear of wild fire. In dry season most of the greenery is lost in Nagerhole and Bandipur sanctuaries and wild animals tend to migrate to Wayanad in search of water, where plants and trees get more rain. this make an increased sightings of animals along the route. Similarly in June- July, the safari may not permitted due to heavy downpour in Kerala.
Thirunelli Temple :
Visited Several times,
Score: 7/10
Thirunelli Temple is more than 3000 years old and is located near the famous 'Papanasini River' in the Wayanad District. The main deity in this temple is Lord Vishnu, whose idol is present in Chaturbhuja form, which means having four arms. There are around 30 granite columns surrounding this temple. Connected via bridge, the Papanasini River water is used for various rituals inside the temple.
A pond called Panchatheertha can be seen south of this temple and is believed to be the point where five rivers met. This temple lies in the forest region of Brahmagiri and is often regarded as Kashi of South.
This temple has been designed according to the traditional architecture style of Kerala, with tiled roof in the inner sanctorum and granite lamppost at the temple entrance. The famous festivals celebrated at this temple are Navratri, Shivaratri, Puthari, Chuttuvilakku and Shree Krishna Jayanthi.
Begur Wildlife Sanctuary :
Visited one time. Score: 8/10
The Begur Wildlife Sanctuary is situated in Mananthavady, which is about 20 km from the main town of Wayanad. This wildlife sanctuary is located next to the Western Ghats and houses various trees that possess medicinal value. It is also inhabited by numerous animal species like elephants, boars, deer, tigers, leopards, panthers and so on. There are large numbers of bird species that can be easily spotted in this wildlife sanctuary.
The ideal season for visiting this wildlife sanctuary is between December and May, which attracts animals and birds towards the water holes that get filled during monsoon.
Karapuzha Dam : Not
Visitied . Score: 6/10
Karapuzha Dam is considered to be one of the biggest earth dams in India, which has been constructed on the Karapuzha River. It is an ideal place for watching aquatic birds that frequent the reservoir, which is surrounded by partially submerged hills and green islands. This dam can be visited throughout the day except dawn as the visibility is poor.
Wayanad Heritage Museum : Not
Visitied . Score: 6/10
Ananthanatha Swami temple:Not
Visited . Score: 6/10
Just a six km drive from Kalpetta is Ananthanatha Swami temple popularly called as Jain Temple. The temple is dedicated to Ananthanatha Swami and is also called as Tipu's fort. According to legends, Tipu had used this place to store the ammunitions and so it's known as Sultan's Battery. The temple place was built during 13th century and was the hub of commercial activities. The place though is losing its physical aesthetics still it preserves the charm.
Chain Tree :
Visited several times. Score: 5/10
Chain Tree, a prominent excursion destination, is a chained ficus tree situated about 15 km from Kalpetta. The mountain terrain leading to Wayanad was discovered by a British engineer with the help of a tribal guide, Karinthandan. The British engineer killed this guide so that he could take all the credit of finding this place.
It is believed that the soul of the murdered guide used to haunt this place. According to local lore, the spirit was chained by a priest to the tree, thereby earning the place the name Chain Tree. Tourists must beware of the many monkeys passing through the roadside that lead to Vythiri from this Chain Tree.
.
Kuruvadweep :
Visitied two times. Score: 7/10
Kuruva Island is also popularly known as Kuruva Dweep, which lies on the banks of the tributaries of River Kabini. This island is a famous picnic spot which is located away from the main towns of the district.
Situated around 17 km from Mananthavady, it is inhabited by rare bird species, herbal plants and orchids. This island covers a large area of around 950 acres of evergreen forest.
It is also famous for its bamboo canopy which provides a glimpse into the natural treasure of the confluence of the rivulets. This island is close to the Begur Wildlife Sanctuary, which is home to varied wild animals and birds. Boating facilities are provided by the District Tourism Promotion Council.
Pakshipathalam Bird Sanctuary :
Visitied two times. Score: 8/10
Pakshipathalam Bird Sanctuary is situated around 7 km north-east of the Thirunelli Temple. This sanctuary is located nearly 1,740 metres above the main sea level and is known to be inhabited by varied species of birds. It also features moist deciduous forest, steep hills and streams that make it ideal for trekking and picnics.
Tourists can trek to Pakshipathalam from Wayanad to watch some of the rare species of birds. There is also a watchtower at Pakshipathalam from where views of the entire bird sanctuary are available.
Visitors have to take special permission from the Forest Department to travel to this bird sanctuary. The District Tourism Promotion Council (DTPC) also arranges guides, vehicles and camping equipment on rent.
Rocky hillocks and deep rock caves are the best places in Pakshipathalam for birdwatching. It also houses Garudan Kavu and Bhuthathan Kavu that attract large number of travellers coming to Pakshipathalam. Visitors are not allowed during the months of February through May, due to the danger of summer forest fires.
Pazhassi Raja tomb :
Visitied several times. Score: 7/10
Pazhassi Raja Tomb is a famous memorial of the lion of Kerala or Pazhassi Raja. He is known for organising guerrilla warfare against the British in Kerala. His mortals are kept inside this memorial, which is located at Mananthavady.
In 1805, Pazhassi Raja was cremated after his death during the warfare against the British East India Company. He died in an encounter at Mavilanthodu, which is near Pulpally that is around 1 km away from the main town of Mananthavady. Pazhassi Raja is considered to be the last king who revolted against the British after the death of Tipu Sultan.
Pookat lake :
Visited several times. Score: 5/10
Pookot Lake is situated amidst a beautiful forest in the wooded hills of the Wayanad region. It is mainly a fresh water lake which is considered to be an ideal picnic spot. Tourists can engage in boating at this lake; however, swimming is prohibited at this site. Other important tourist facilities available at this lake include a children's park, a fresh water aquarium as well as spices and handicrafts emporium.
This lake covers an area of around 8.5 hectares, with a maximum water depth of over 6.5 metres. It lies 3 km south of the main town of Vythiri and is known for its pleasant and cool weather. The shops located near this lake offer various types of bamboo and wood artefacts along with tea, spices and coffee.
Natural honey that is collected by the tribal people is also available at these shops. There is a small hatchery for Mahseer fish near the Pookat Lake.
Thrissilery Shiva Temple :
Visited one time. Score: 6/10
Thrissilery Shiva Temple is situated at about 19 km from Thirunelli, on the main Mananthavady-Mysore Highway. This temple is dedicated to Lord Shiva and has an intrinsic link with the Lord Vishnu Temple at Thirunelli. Travellers coming to Thirunelli Temple to pay homage to their ancestors also visit the Thrissilery Temple.
Papanasini water flows through this temple, which houses a small shrine of Jala Durga. The water never dries and it is believed that the shrine was installed here by Parasurama, who was an incarnation of Lord Vishnu. From Thirunelli, taxis or auto rickshaws can be hired to reach this temple, which is 4 km away from Kartikulam.
Banasura Hills Treck:
Trecked one time. Score: 7/10
.
Banasura Hill is the second tallest mountain in the Wayanad district of Kerala, India. The hill is named after Banasura, a mythical character of Indian legends
Karlad Lake :

Not Visited . Score: 6/10
Karlad Lake is located in Thariode, which is around 16 km away from Kalpetta. This is the second largest freshwater lake in the state, which is quite popular among nature enthusiasts for its peaceful environs.
The 7 acres land surrounding this lake is a popular picnic spot, where boating can also be done. This lake is surrounded by dense bamboo groves that are perfect trekking trails for reaching the Pallikkunnu Church.
Banasura Sagar Dam is situated around 3 km away from the Karlad Lake. There is a Karlad Tourism Centre at this place which comprises a facilitation centre, dormitories, a heritage village and a restaurant.
Sulthan Bathery Jain Temple:
Visited several times. Score: 7/10
This Temple is one of the most important amongst a series of ruins spread across the state of Kerala that testify to a period of a strong Jain presence in this region. Believed to have been built in the 13th century, it served as a Hindu shrine, an important centre for commercial activity and eventually as a battery (ammunition store) for Tipu Sulthan's marching armies.

Apart from this temple, there are other significant jain remnants in Wayanad. The temples at Punchavayal and Puthenangadi are the best known of these. With their beautifully carved pillars now partly ruined, and the area rather derelict, these sites exude a peculiar airomystery. The temple is 24 Kms. away from kalpetta, 12 Kms. away from Sulthan Bathery and 41 Kms. away from Mananthavady.
Bathery Mahaganapathi Temple:
Visitied one times Score: 4/10
Bathery Mahaganapathi Temple, situated at Sulthan Bathery, is an ancient temple dedicated to Lord Ganesha. It is commonly believed that Sulthan Bathery was previously known as 'Ganapathyvattom' because of this temple. Besides, Sulthan Bathery was also known as Purakizha during the reign of the Kulashekara kings.
Valliyoorkavu :
Visited several times. Score: 7/10
Bhagavathi Temple is situated in the tribal region of Wayanad District and is dedicated to Goddess Bhagavathi. This temple is just 3 km away from the village of Mananthavady.
An annual festival in March is conducted at this temple, during which folk art forms like Kalamezhuthu are performed by the tribal people. Locals also perform tribal dances with native percussion instruments.
Korome Mosque/ Varambetta Mosque:
Not Visited . Score: 6/10

:

IT is a famous religious centre in Wayanad District which is around 23 km from Mananthavady. It is one of the oldest mosques in the region which is more than 300 years old. The mosque was built in traditional architectural style with wood carvings. Uroos festival is celebrated annually at this mosque, which is attended by all the communities in the region.
This mosque is also situated close to Maithani Palli and Juma Masjid that are prominent Muslim religious centres in Wayanad
Paingatteri Agraharam :
Visited one times Score: 4/10
It is an ancient settlement of Tamil Brahmins which is situated at a distance of around 7 km from Mananthavady. The houses present in Agraharam have been declared as a heritage site.
These houses are built in rows that give a clear picture about the classic architectural style of Tamil Brahmins. The Tamil Brahmins living in Agraharam are said to have migrated from Thanjavur in the state of Tamil Nadu.
These Brahmins arrived here as cooks of the Kottayam Dynasty and later on settled in the district of Wayanad. There are many small ponds and temples situated inside Agraharam that attract numerous tourists.
Pulpally Seethadevi Temple :not
Visited Score: 6/10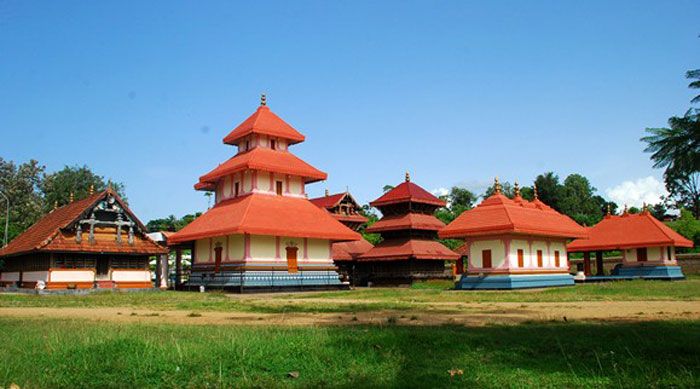 Pulpally Seethadevi Temple
is a famous religious attraction located at Pulpally, which lies within the Wayanad District. This shrine houses an idol of Goddess Sita, along with that of Luv-Kush, Lord Ayyapa, Lord Subramanya, Lord Ganesha, Lord Thalachiluan, Lord Vettaikaran and Lord Naga. It is one of the very few temples in India that is dedicated to Luv and Kush, the sons of Lord Rama and Goddess Sita.
The ruined Jain Temple (Janardhana temple) is situated inside coffee plantation, 5 km from Panamaram near Punchavayal junction/ 29 km from Sulthan Bathery. Located in Wayanad, Kerala.
Boys Town.

Visited several times. Score: 5/10
Boys Town is located approximately 15 km from Mananthavady and is famous for its herbal garden, sericulture unit, permaculture centre and nature care centre. These centres are managed by the Wayanad Social Service Society, which was established in 1974. It was established to develop community health, co-operative credit unions, skill development, housing as well as agriculture and animal husbandry.
Boys Town is also famous for its Gene Park that was started as an Indo-Danish Project to promote herbal gardening.
Jain temple Panamaram: visited Twice. Score 7/10
These ruined Jain Temples (2 in number - Janardhana temple, Vishnu temple) are situated inside coffee plantation, 5 km from Panamaram near Punchavayal junction.
Phantom rock


Phantom rock is a skull shaped rock, which has an eerie similarity to the face of Phantom. In the local area it is popularly known as Cheengeri Mala. Those who are adventurous enough can climb to its upper part. The surroundings of this rock have potential scenic locations. The scenic surroundings near the phantom rock make it a potential tourist trekking and camping location. The surroundings have lot of greeneries and rocks.LocationNear Ambalavayal, 2.3 kms
How to reach By road: Buses are available from KalpettaStayStay at Ambalavayal.
Botanical Garden at Periya
Titan Arum, native to the equatorial rainforests of Sumatra in Indonesia, bloomed at Gurukula Botanical Sanctuary (GBS), in what is believed to be the first flowering of the rare plant in India.
If you are a interested in botany, this private farm is a gem. dont ever miss. It located 3 km near to Periya town, and belongs in a region of Keralas only evergreen forest patches. A permission may be required, from the entrance, and a crowded noisy group is not invited.
Language
In Wayanad , language has no barrier, and it is the only area in Kerala where both Tamil and Kannada is widely understood. Most people understand basic English but cannot speak the same fluently. Most of population are able to communicate in English and in 'broken' Hindi. So dont afraid about talking.
Kerala is generally an expensive destination when compared to elsewhere in India.But Wayanad still holds cheap and best Value for money accomadation and transport.
Budget tourists normally require Rs 1,000 per day for a decent stay including food. They can depend ordinary restaurants or road-side hawkers (called Thattukadas) for their food which costs less than Rs 50. Middle class tourists must keep around Rs 1,400-Rs 2,000 per day a stay in pretty good hotel and for food in standard restaurants. For rich, Kerala is a destination that costs normally beyond Rs 4,000, but service will be up the mark..
Eat
Malayalee cuisine is distinctly different from food elsewhere in India. The major difference that one can easily notice are dominance of rice as staple food and popularity of non-vegetarian dishes. Unlike other parts of India, the Kerala society do not emphasis on any religious dietary taboos or restrictions. Thus various beef and pork dishes take a key position in cuisine without any societal taboos. Seafood gets a lion's share in typical Malayalee cuisine and lavish use of coconut (in form of coconut oil, coconut milk, powder or paste) gives a distinct taste. Since spices are abundant, one can find its lavish use in most of dishes, making many fiery hot. Pepper, Cardamon, Cloves, Ginger, Chilies are common to most of the dishes.
Food in Wayanad tends to include a variety of spices and most of them may be extremely fiery.But try for change. You can select a wide range of north India food too because of the touristic demand, even in small town restaurants. Bakery and icecream parlors are so popular. Do not buy fruits from Wayanad, because of its unnatural prices comparing to other states. Still Wayanadan Bananas and some tropical fruits are cheap.
Non-vegetarian
With multiple cuisine styles for almost all kind of meat, Wayanad is a paradise for non vegeterians at cheap cost. While Chicken, Duck, Beef, Mutton are the most popular among non-vegetarians, pork and lamb meat are taken as special festive cuisine. Its not uncommon to see rabbit, pigeon and quail meat based cuisine in some parts of the District. All meat are normally marinated heavily with spices before cooking, mostly turmeric, chilly powder, pepper, salt, ginger-garlic paste, garam-masala etc. Pan stir frying (roast), deep fried and curry boiled are some of the popular cooking styles. Kerala is one of major state in India, which is extremely beef friendly, with no social/religious taboos attached to it. Beef is the most popular meat, followed by chicken and used widespread. Unlike nan or chappathies, try Kerala paratha (porotta) - a famous milled wheat weaved fried (or toasted) bread orignated from Malabar, popular throughout Kerala. its taste is quite awesome along with non veg dishes.
Alcohol
Tourists must be aware of the state laws.
WARNING: Kerala Excise and Narcotics Law stipulates that possessions of Alcohol/liqour by an adult (above 18 years old) more than 3 Litres, standard Beer Bottles more than 6 in number and 1.5 litres of toddy are illegal and can be punished by hefty fines or even jail term. Drinking inside moving vehicles or in presence of a child below 15 years old is also punishable offence. Drinking in public or encouraging others to drink in a public place is a serious crime, punishable for a 6 month term.
Recently, all bars of the state barring those operate in 5 star hotels have been closed down. As a result, there are only 30 Bars currently operational in entire Kerala state.
However as part of curbing, all erstwhile bars were converted into Beer and Wine Parlours as part of substituting from hard liquor to wines and beer. So in wayanad, these are more popular now, Its prefectly possible to find several parlours serving various types of wines (majority of them serves only Indian made Wines, while few serves foreign imported wines) and various branded beers.
Restaurants are not allowed to serve liquor, unless they operate within the same 5 hotel facility having a bar licence. Sale of beer or any beverage with alcohol content, are not allowed in any retail stores. Bars are also subjected additional service and luxury taxation, as part of government strategy to curb drinking. However despite of higher costs, one can find the drinking culture on higher note. Pub culture do not exists in Wayanad.
Retail sale of liquor is restricted to exclusive Government run retail network stores under Kerala State Beverage Corporations Limited (popularly known as Beverage Shop or Bevco) stores. One can buy most of liquor brands as well as beer for use in private. Ideal for budget conscious, due to comparative lower rates. However, there is usually a very large queue in front of it and you have wait a long time to get the item.
All bars and Bevco stores are closed on the 1st and 2nd day of every month, as well as on major public holidays known as Dry days. Except a very large queue on eve of such dry days, as part of stocking bottles.
So Its better to stock some of your spirit along with your vehicle, within the allowed quantity and rules,is the perfect way to answer this issue. Remember, f you stay in a resort or a good hotel, there re some loop holes to bring the stuff if money can speak.
Locally made palm toddy called as kallu is tempting to try, but be aware that some people become sick due to bad brews. Even if you don't try toddy, having food from these toddy shops is a good idea, to taste some of the best distinctive food styles.
Other Tips
Though Wayanad does not have many touts or so-called Guides, a few people from outside state (especially Tamilnadu) do encounter this problem at some tourist centres. e Do avoid them completely as many nowadays are small time thieves and crooks from other states who look for prey. Hence avoid them completely and say a firm NO.


Strikes, protest processions and hartal (voluntary closure of activities as protest) are common in Kerala, considering its high political awareness and socialist leanings. Tourists may get suddenly caught in hartals or road blockades due to protests which may make you stranded in airports or railway stations. All political parties announce the date and details of protests much in advance in leading dailies. So regularly follow leading English dailies , and keep buffer days.


Kerala is much safer than other parts of India, it doesn't mean that it is the world's safest place. Kerala has its share of criminals. Pick pockets in buses, festival grounds and city shopping areas may occure but less frequently. Don't trust your hotel cleaning staff with your costly belongings. Also women are advised not to walk in revealing costumes.
Use bottled water, as tap water is not so safe even though it's purified, and stay in decent hotels even if you have to shell out some extra money. However recently homestays have been safe.
Kerala Police force is one of the most efficient police units in India and the least corrupt. Most of the police officials are well versed in English and Hind, Tamil or Kannada and 95% of police stations are computerised. Most of the towns in Wayand do have a very strong police network and its not difficult to find a police station.Police are very Touristic friendly, and non biased.
Kerala is well reputed for its high medical assistance. For any urgent medical attention or ambulance services, call 102.
Tourists are more likely to be expected in smart causal clothing. Its not uncommon to see tourists in sleevless vests and shorts, which is indeed tolerated. However it would be adviced to dress conservatively when visiting rural places or temples.


Wayanad is perfectly matched for celebrate Honeymoon and a favourite location. Select high quality hotels for stay.The legal age for consensus sex is 18 above. That also means they are not necessarily be married . Any attempt below the age, is considered as a crime and can lead to life imprisonment. Though consensus sex is legal, often police charge such as prostitution/adultery, or inform parents for further actions. Prostitution is illegal and punished under charges of immoral traffic which could land up in jail upto 5 years. Police often raids small cheap lodges, where such prostitution are more likely to happen. But standard hotels, homestays and resorts are virtually insulated from such kind of raids.
Identity proof is a must for a stay for all members including children. Adhar card is widely accepted for this purpose.